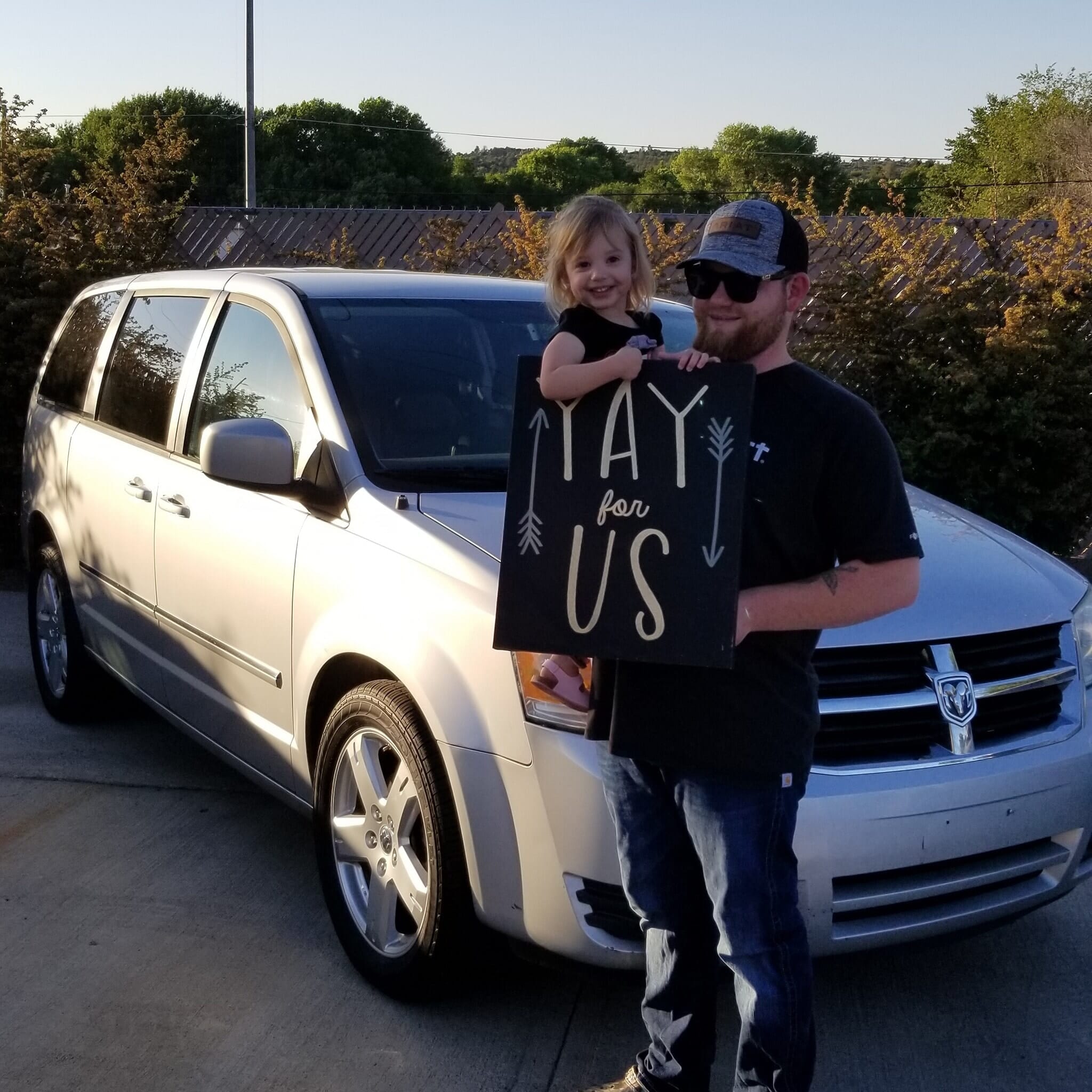 We specialize in providing the right products for our customers. Not every deal is the same, and we NEVER force you to choose the best options for us. We do what is right by you, our customer.
Under $6,000/ BHPH/ 0% APR
This is what many will come to CarXpress for! Reliable and inexpensive inventory. Your job is your credit, and we remain the leinholder. Buy here, pay here! Your credit history/ repos/ bankruptcies do not matter. We offer this at 0% APR!
Over $6,000/ Credit Unions
Were honest and want to save us all time! If you have a credit score of 660 or higher, our Premium and Concierge program vehicles are for you! We have highly competitive credit unions and banks, starting at 2.79%*. Paired with excellent pricing, you cannot go wrong!
FINANCING FAQ
0% Interest??? Really? Thats too good to be true!
*eyeroll* another one.... You clicked on it, you were thinking it!
We are a mother and son operation and believe in helping those out in our community. Regardless if you're a single mom, student, public servant, or a longtime member of the community. You deserve to not be taken advantage of. We believe that if we can sell vehicles at a reasonable market value, we have made our return on the vehicle. We would rather see you have extra money left over in your pocket every paycheck than have to pay for interest fees every single payment. If we remain the leinholder, you can rest assured you will always be treated fairly, equitibly, and like a human. Never a number. And we make every possible attempt to ensure your loan remains serviced by us, in house...LOCAL. The owners feel that local is the only way to shop! Lets chat about your next vehicle purchase, call or text 602-688-2277.
What does your financing process work?
If you need traditional financing our process is simple. Just select the specific vehicle that best meets your needs then submit an online credit application. Once approved, we will then help you find the right finance option for you.
For our Buy Here Pay Here program, we are the lender and can move much quicker than traditional banks and dealerships. The process is so fast and easy you will be wondering why you haven't bought a car like this before!!! Submit a credit app online, and we handle the rest!
To go over any specific questions with the process, call or text 602-688-2277.
How will my finance rate be calculated?
Financial institutions typically take four major factors into account:
1. Specific vehicle Information, including the year, make, model, and mileage.
2. Applicant Information, including employment, residence, and income information.
3. Credit score and payment history, via Equifax, Experian, and / or TransUnion.
4. Amount of down payment and / or any vehicle trade-in equity value.
Our credit unions and commercial lenders are each offering rates starting at 2.99% & 5.49% respectively as of Aug, 2020. For current rates call or text 602-688-2277.
Our Buy Here Pay Here Program is at a 0% APR Interest. Thats right, 0% BHPH Buy Here Pay Here!
I have had past credit problems - can I still get decent financing?
We can work with the vast majority of credit profiles. Even people with past problems can still enjoy the same no-haggle pricing, quality, and exceptional customer service that we give each and every one of our customers.
If you have a repo, bankruptcy, or open auto loan that is holding you back from getting financed elsewhere, this is your chance! YOU ARE NOT a measly 3 digit number that determines everything. Stability is a key role in our decision making for loan origination. Missed a payment or bigger issuers, were all human...it happens! Lets build a future, for you, together.
Everyone is different, to chat confidentially about your unique credit situation, call or text 602-688-2277.
If this my first vehicle purchase, can I still qualify for vehicle financing?
Of course! First time car buyers can still qualify for good financing options, even without a previous vehicle purchase on their record. Our commercial lenders have programs for first time buyers. In addition we welcome you to build your auto credit* with a Buy Here Pay Here product from CarXpress!
*based on good payment history in a timely manner, expected to broadcast payment history to credit bureaus by Jan. 2021. 
What documents do I need to purchase a vehicle?
The list is fairly easy and can usually be put together in about 15 short minutes. Please bring :
- a valid state-issued driver's license,
- a piece of mail or current bill displaying your current address,
- a current paystub dated within the last 30 days.
- and proof of your current auto insurance. Additional information may also be required so please contact us for a current list of all required documentation.
If you need a printer for any of these documents, you can email them to us or login to a computer at the dealership to print them off. Schedule an appointment by call or text 602-688-2277.
Why should I finance through your dealership versus arranging financing on my own?
Our dealership has affiliations with many local credit unions, major banks and speciality finance companies. Let our relationships work for you! The large volume of auto loans that we provide to lenders allows us to negotiate better terms for your loan than you probably can on your own. You are in the driver's seat! We make it easy to receive a desirable loan at the credit union, bank or finance company of your choice.
Our credit unions and commercial lenders are each offering rates starting at 2.99% & 5.49% respectively as of Aug, 2020. For current rates call or text 602-688-2277.
I will have a high down payment wont I?
Banks will require typically 15-30%. That may be more or less depending on credit and that bank's lending decision.
Buy Here Pay Here works much differently. We look at the price of the vehicle and stability of your profile (employment, residency, trade, down payment). We do have a few select vehicles in stock that have down payments starting as low as $800.
For current prices on inventory and what the down payments are, call or text 602-688-2277.
What will my payment be? And When?
90% of our customers are paid bi-weekly. Your payday will be set as your due date for your auto loan. It is important to keep your auto loan current at all times to ensure your payment history is in " good standing" for credit reporting purposes. Bi-weekly seems to be the choice of many for payment frequency.
We rarely, and under extenuating circumstances take monthly payments. If you have a question regarding payment frequency, call or text 602-688-2277.
Do I really have to "Pay here" all the time?
No..no...noooo! This is just old industry lingo. We do like to see all of our customers as we do develop a relationship with each and every one. But we have partnered with PayPal subscriptions for payment processing. You can sign up with a credit card, or you paypal account. There is a 5% convenience fee associated with any single use electronic transactions, and FREE for Auto Pay.
We also have for rare uses, social media platform payments. Contact us for payment information call or text 602-688-2277.